I realize that many people reading here, may not be familiar with SiliCon. SiliCon is officially called SiliCon with Adam Savage, and is an annual convention that takes place in San Jose, CA. This convention started in 2014, with the help of Steve Wozniak (co-founder of Apple), and now Adam Savage (of Mythbusters fame) taken his place. SiliCon is unique from other comicbook/pop-culture conventions, in that it has always put a huge focus in science and technology. Featured guests of SiliCon have included astronauts, inventors, physicists, and everything in between. For 2022, SiliCon took place August 27-28, 2022 at the San Jose McEnery Convention Center.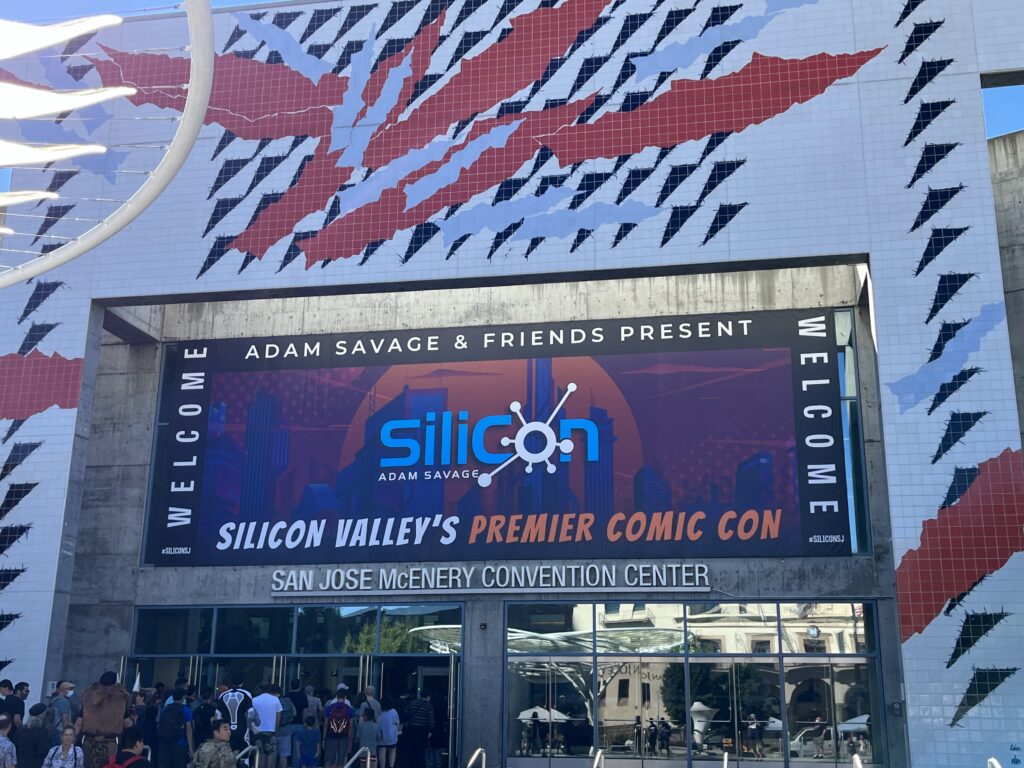 Another component that has been part of SiliCon, but had an especially big presence this year, is a "maker" component. There were a lot of free and paid opportunities to take part in "maker" projects, classes, and build sessions. I really hope to see that they grow this component, as it really compliments that fandom component of a Comic Con. When you think of fan creations of props, costumes (aka CosPlay), art, etc… it just makes sense. It also aligns well with the science and technology component of the convention, as it aligns with STEM/STEAM programs.
At the cross-section of making, fan convention, and technology, has to be the R2 Builders Club. If you have ever wanted your own R2-D2 at home, these are the people to hang out with. They have also made many of the other droids in the Star Wars (and beyond) universe.
ILM Creatives Celebrate 20 Years of Episode II
One of the highlights for me was a conversation with a panel of people that had worked at Industrial Light and Magic, aka ILM. The panel concisted of Fon Davis, Kim Smith, John Goodson, Don Bies, Nelson Hall, and Adam Savage. All of these creators had been involved in making Star Wars Episode II, and it was celebrating its 20th anniversary.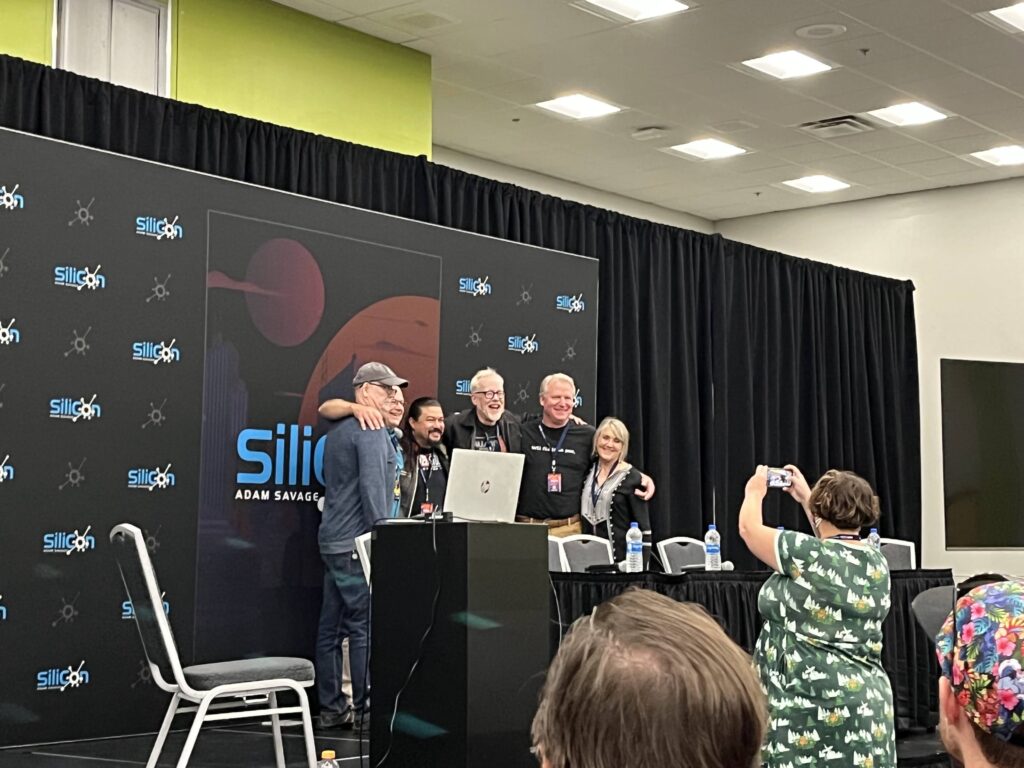 The panel regaled stories of their involvement and the challenges they faced.
Conclusion
It was a great convention, and I was able to bring Annika to the second day. it was her first experience at a convention, so I tried to focus on helping show her a fun time. I expect she will be my convention buddy in the not so distant future. I really hope that they continue to grow the "maker" aspect of this convention, and it continues to grow in scale.